Disappearing Dissidents – Powered by Tech
Technology is Empowering Oppressive Governments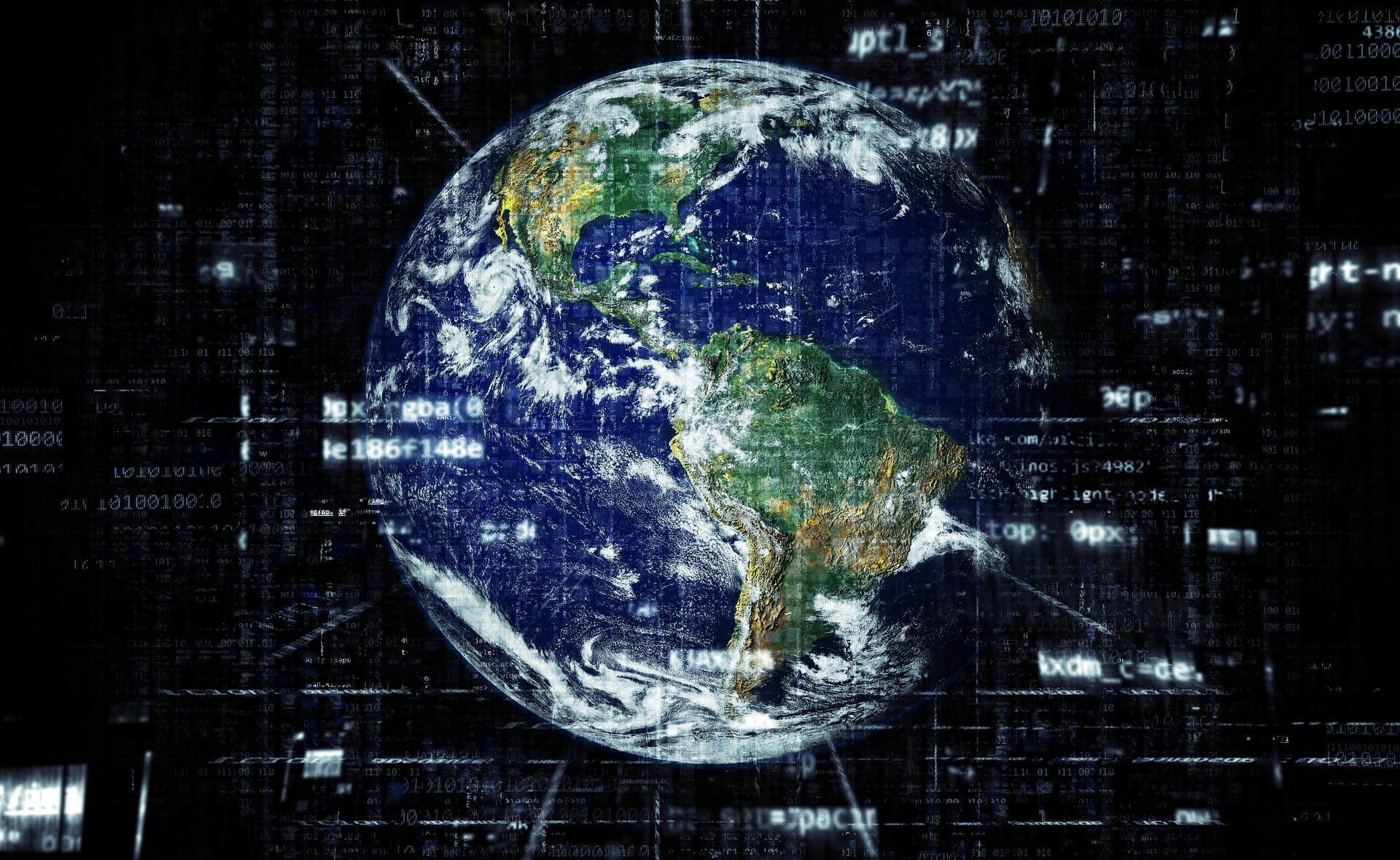 Key Takeaways
1. Business should be aware of any executives or board members considered dissidents by their home governments, take measures to enhance their security, and perform due diligence on any prospective executives or board members prior to hiring them.
2. Technology is empowering oppressive governments wishing to track and punish dissidents abroad, extending the global reach of governments looking to target those they deem threats to the state.
3. Executives who could be detained or used as pawns in geopolitical disagreements should limit travel to any countries where they could be arrested – not just their home countries.
4. Firms known to sell technology that can be used for tracking, or known to receive funding from oppressive regimes, face greater scrutiny and reputational risk.
5. VerSprite has a number of geopolitical risk services to help companies conduct due diligence, train employees in best practices, and address their exposure to geopolitical tensions that could affect their executives, operations, and reputations.
Background
In a year characterized by dramatic geopolitical crises, one of the most shocking of 2018 was the disappearance and murder of Saudi dissident Jamal Khashoggi in the Saudi Consulate in Istanbul. The tragedy set a new precedent in the ongoing escalation of oppressive governments using technology to track, threaten, and ultimately "disappear" dissidents and businessmen from countries they previously considered safe, with wide-ranging geopolitical and business ramifications.
The targeting of dissidents is nothing new. Governments routinely arrest political dissidents, sometimes never admitting their involvement, but these detentions were usually conducted by a government within its own territory.
Recent years saw a sharp increase in brazen disappearances orchestrated by governments in foreign countries, representing a serious escalation of the widely condemned practice. China's well publicized new practice of "disappearing" dissidents from hotel rooms and homes in places such as Hong Kong, Vietnam, and Thailand, is having a particularly chilling effect on dissidents and businessmen in exile. Estimates suggest that about a dozen dissidents in Canada and the United States were coerced into leaving their new homes following threats against family members still in China.
Whereas dissidents and wealthy businessman, who'd run afoul of Chinese authorities, previously took comfort in the belief that they would be safe from the Chinese government's reach if only they left and settled in a country that prioritizes the rule of law and due process, many now fear that China's reach extends far beyond the mainland into countries previously considered safe, on charges of everything from alleged corruption to failing to pay adequate taxes. 
Tech Empowering Oppressive Regimes
The killing of Jamal Khashoggi, a vocal Saudi dissident and Washington Post columnist, by Saudis alleged to be linked to the Crown Prince, launched a debate over the ways the Saudi government was able to target and kill a dissident in Turkey. It also raised questions about how the Saudis used access within the tech sector, including the recruitment of a Twitter employee with access to internal data to target and track accounts belonging to people of interest to Saudi Arabia, and the deployment of sophisticated spyware created by a company in Israel.
Even a man as hunted as Khashoggi, who knew and expressed fears about the extent to which he was surveilled, did not seem to fear walking into a Saudi consulate in Turkey, wrongly believing he would be safe in Istanbul. Similarly, despite a measure of tech savvy, he was unaware that a fellow dissident, with whom he traded sensitive messages over WhatsApp, is alleged to have had Israeli-based NSO Group's notorious spyware Pegasus installed on his phone, allowing the Saudis to track his communications and plans.
Money Problems
The killing also sparked discussion about tech firms – which espouse progressive and democratic values – nonetheless accepting funds from oppressive governments, including China and Saudi Arabia. The controversy caused many world leaders and tech executives, as well as sponsors, to pull out of the Future Investment Initiative, a conference designed to highlight the Saudi sovereign wealth fund's growing influence in financing technological developments and to draw foreign investors interested in making a profit by helping diversify the Kingdom's economy.
Though only a few high-profile speakers initially decided to forego the event, concerted media scrutiny and condemnation eventually pressured as many as 40 industry leaders to ultimately abandon the event. Richard Branson's decision to suspend a Saudi partnership with Virgin Galactic, potentially lost him a $1 billion investment.
Tech firms that partner with countries that use tech for repressive measures are likely to be further scrutinized in the future, and headliners for conferences in such countries may find themselves at risk of reputational damage.
Business Workarounds
The Khashoggi saga highlights a range of issues, including the use of increasingly sophisticated technologies that enable oppressive regimes to find, track, and threaten dissidents and businessmen at home and abroad, as well as the dangers of complacency or believing that minimal security measures are adequate.
The same social networks, like Twitter, where those who oppose their home governments find an audience for their political critiques, are used to attack them via coordinated, likely state-sponsored, botnets. The very messaging applications that dissidents feel comfortable conversing on, like WhatsApp, which promises end to end encryption, can be compromised through the use of sophisticated spyware. Their mapping apps can be turned against them to track their movements and target them in kidnapping operations.
Tech firms that partner with countries that use tech for repressive measures are likely to be further scrutinized in the future, and headliners for conferences in such countries may find themselves at risk of reputational damage. Even as the outrage over Khashoggi's killing was eclipsed by other geopolitical events, like the ongoing trade war with China, the consequences of increased media scrutiny of the tech sector's connections with repressive governments means that leadership will need to carefully weigh the benefits and costs of continued collaboration with such countries.
Businesses must focus on ensuring they develop and abide by due diligence frameworks that will assess how any funding is connected to repressive governments, and whether they are selling their technology to buyers who may use it to violate human rights or target and harm political activists.
In addition, companies need to decide what tools they can create to help users avoid being tracked, and how they'll contend with legislation aimed at regulated technology while simultaneously compromising user privacy. Internally, they need to assess how adding a controversial figure to a board may make that individual the target of pressure to share sensitive data with a government, and how to protect employees traveling abroad in countries where they could be detained for extradition, or "disappeared."
VerSprite Insights
As firms ponder their growing exposure to the interrelated issues at the nexus of cybersecurity and geopolitical risk, and the effect it can have on their reputations, operations, and prospects for growth in markets abroad, it's vital they have a trusted partner to help them assess and remediate their exposure, analyze decisions, and simulate the consequences of likely future scenarios. Such issues include understanding where it may be imprudent to send an executive with connections to a particular government on trips abroad, or how best to train employees in the use of communication tools that can protect them when sharing sensitive information.
VerSprite has a range of geopolitical risk services designed to help companies address these issues. Our team conducts due diligence to understand potential issues associated with funding earlier, thereby eliminating the time and cost spent with courting funding that could prove problematic.
Interactive simulations can give every team within a company a chance to weigh in on complex decisions to create cohesive, and thereby more successful strategies. Ongoing identification, monitoring and remediation of issues related to geopolitical risk helps avoid losses, while identifying and pursuing opportunities in areas where operations conditions are improving.