Download the Full PDF Report VerSprite Envisions 2020: Top 10 Global Threats & Cyber Risks:
Please submit the form to download the PDF:
Thank you for filling out a form!
Now you can download your resource file.
Download
Top 10 Geopolitical and Cybersecurity Risks in 2020
In 2019, businesses witnessed widespread protests across the world, bringing governments to the ground, unprecedented levels of climate change which disrupted supply chains, and economic slowdowns, which affected operating environments and profitability. As businesses face public backlash over unsustainable investments, the world grapples with the novel coronavirus (COVID-19) pandemic, security risks posed by the roll-out of 5G, and waning international relations, this year has already offered many obstacles and we predict that the second half of 2020 will continue to bring challenges at a global, country, and local level.
At the global level, the novel coronavirus, social corporate responsibility, and waning relations between Europe and the United States puts a strain on the resources and future initiatives of both government and business decision-makers. Companies throughout the globe will benefit from new manufacturing locations, brought on by the decoupling of sectors between China and the United States. Cyber vulnerabilities of maritime industries put many governments and economies at risk. Deepfakes also pose significant threats to political apparatuses around the world.
At the country level, Russia threatens government agencies and industry leaders in countries that are affiliated with the North Atlantic Treaty Organization (NATO). 5G cellular technology promises to bring new possibilities to stakeholders in numerous countries at an increased risk of security concerns. Hacktivist campaigns pose a threat to both government agencies and various private sector businesses located in countries that are in an international conflict or experiencing civil strife.
At the local level, ransomware plagues state governments and private sector companies in the United States. Threat actors also use ransomware against industrial control systems and financial institutions, especially in the Middle East.
Companies, now more than ever, need to assess both their geopolitical and cybersecurity risks to ensure their business understands risks to supply chains; cybersecurity risks specific to certain industries or sectors; as well as geopolitical and cybersecurity trends which are regional, such as ransomware attacks against government agencies and businesses based out of the United States. VerSprite's Geo-Cyber Strategy reports help organizations identify their risk tolerance, understand exposure, and discover the requisite tools available to address emerging geopolitical risks and opportunities.
As one of the only cybersecurity consulting firms with a Geopolitical Risk practice, VerSprite is ideally positioned to help each client develop and implement a customized Geo-Cyber Strategy through a range of advisory services and interactive simulations. The VerSprite Envisions 2020 is a general framework for identifying and understanding issues at the nexus of cybersecurity and geopolitical risk which are likely to affect most, if not all, businesses throughout the year. Rather than seeking to predict the future, VerSprite Envisions seeks to identify the continuation or escalation of forces that will present both challenges and opportunities for businesses, and to serve as a starting point for organizations for developing and refining their Geo-Cyber Strategy for the remainder of 2020.
#1. Corporate Social Responsibility
Companies are realizing that Corporate Social Responsibility is vital for protecting business operations. After Microsoft announced its plan to be carbon negative by 2030, BlackRock CEO, Larry Fink, pledged to divest away from high sustainability-related risks to secure profits in the future.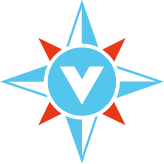 VerSprite View: Companies are realizing that Corporate Social Responsibility is vital for protecting business operations. After Microsoft announced its plan to be carbon negative by 2030, BlackRock CEO, Larry Fink, pledged to divest away from high sustainability-related risks to secure profits in the future.
#2. Deepfakes
The recent availability and affordability of autoencoders, a type of Artificial Neural Network (ANN) led to an increase in Deepfakes. Various threat actors use Deepfakes to manipulate the statements of politicians and commit fraud through social engineering.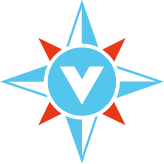 VerSprite View: VerSprite believes Deepfakes will likely be used to manipulate target populations for propaganda purposes and for undermining political processes. VerSprite can create company playbooks that outline how to prepare and respond to Deepfakes.
#3. Pandemics
Pandemics present many risks for businesses including cybersecurity, demand-based, and business continuity. Businesses should have disaster response plans in place related to working remotely, addressing pandemic concerns, and third-party risks.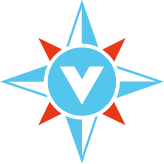 VerSprite View: VerSprite can help businesses create plans of action due to pandemic-related risks, develop business continuity, and disaster recovery plans.
#4. Hacktivism
Hacktivists will continue their cyber campaigns for the foreseeable future. Business leaders and information technology security teams should assess the likelihood hacktivists will either deface, disrupt, or dox their organization.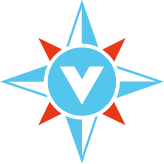 VerSprite View: Geopolitical tensions and civil issues prompt hacktivists to strike. VerSprite can help clients assess the likelihood a geopolitical or civil issue will prompt hacktivists to target or victimize their organization. Furthermore, VerSprite can provide information on the tactics, techniques, and procedures (TTPs) of hacktivists to assess the potential damages they present to an organization.
#5. 5G Wireless Technology
The 5th generation of wireless technology (5G) will not only revolutionize the way devices, systems, and data will interact with each other but also close the gap to wired broadband speeds. With greater connectivity, however, comes greater risks to privacy and security.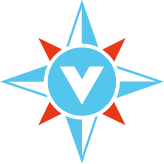 VerSprite View: Both national governments and industry leaders expressed concerns that 5G infrastructure suppliers present risks of cyberespionage. As companies decide to upgrade their infrastructure to 5G and choose a competitive supplier of the technology, security concerns should be integrated into the acquisition process early on. To better inform decision-makers considering such steps, VerSprite provides robust acquisition assessments and Cyber-Geopolitical Risk Exposure Assessments.
#6. Decoupling Between Shenzhen and Silicon Valley
The prolonged trade war between the United States and China decouples technology sectors. China invested in local companies as a push to build up Chinese-integrated tech supply chains and build self-reliance.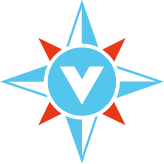 VerSprite View: Decoupling between the United States and Chinese technology sectors will continue even if trade negotiations reach a comprehensive agreement this year. This is a wake-up call for many of the biggest global players; geopolitical uncertainties can end years of manufacturing integration. To help decision-makers consider alternative production opportunities, VerSprite provides robust market-entry assessments and Cyber-Geopolitical Risk Exposure Assessments.
#7. Cyber Attacks Against Maritime Industries
Cyber attacks against maritime related industries will not stall in 2020. Many maritime vessels do not have robust cybersecurity procedures and safeguards. Threat actors also target the industry for numerous purposes, including: gathering intelligence on the routes of maritime vessels, trading commodities illegally, and conducting acts of piracy.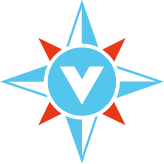 VerSprite View: VerSprite keeps track of cybersecurity risks specific to maritime-related industries. Organizations associated with the maritime industry can mitigate cybersecurity risks by knowing common TTPs of both government affiliated and non-government affiliated threat actors in specific regions, such as the Black Sea or South China Sea. VerSprite can also host interactive simulations to help maritime-based organizations respond to cyber attacks.
#8. Russia Targets Countries Affiliated with NATO
Russia will continue cyber campaigns against countries that are member-states of the North Atlantic Treaty Organization (NATO), ascending into NATO, or publicly support NATO initiatives. Russian state-backed threat actors will continue to target social media platforms, government officials, news stations, critical infrastructure, and private sector businesses to achieve a goal of protecting strategic assets.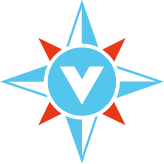 VerSprite View: Threat actors that conduct cyber attacks on behalf of the Federation of Russia are not omnipotent, omnipresent, or enigmatic. VerSprite can help companies located in countries that support NATO initiatives understand the risks associated with both Russian state-backed and non-state backed threat actors. VerSprite can also help organizations assess supply chain risks associated with partnering with other organizations located in countries that are NATO members, support NATO objectives, or are ascending into NATO.
#9. European Dissonance from the United States
European-American relations are at a low point. Continuing trade wars, the United States' unilateralism, European hesitancy, and an increasing divide over issues, such as climate change, international law, and political discourses, are at the heart of why the relationship wanes.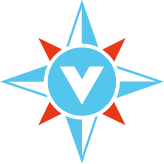 VerSprite View: The uncertainty behind the future economic relationship between Europe and the United States is unlikely to end before the 2020 election. As a precaution to the economic uncertainty, businesses should reassess their investment plans and joint venture projects. VerSprite can offer companies insights into security factors that business leaders should consider when merging or acquiring a target business or team. VerSprite can also provide reports on how geopolitical developments can affect business operations and security objectives.
#10. Ransomware
Ransomware will continue to plague businesses and government agencies throughout 2020. Threat actors continue to employ this attack technique because of its ease of delivery and the prospect of receiving a payout. Information security teams of all sizes should have response plans in place to mitigate potential damages associated with ransomware attacks.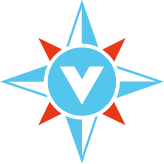 VerSprite View: VerSprite can help organizations understand and mitigate risks posed by threat actors who use ransomware. Additionally, VerSprite can host interactive simulations to help companies practice responding to ransomware attacks.
Subscribe for Our Updates
Please enter your email address and receive the latest updates.