Road to the Executive Seat Panel Discussion: The African American CISO Journey
The African American CISO Journey
The Technology and Cybersecurity Industries Have a Diversity Issue
Why do African Americans make up only 3% of the technology and cybersecurity industries? What challenges do African Americans face to rise to C-level, executive positions within corporations?
Join our host, VerSprite's Oscar Williams, and a panel of four African American CISO thought leaders, to discuss underrepresentation, challenges African Americans face in the workplace and get advice on how to move up the corporate ladder. This was a Live panel discussion that streamed July 22, 2020.
Thank You To Our CISO Panelists:
Michael McNeil CISO, McKesson Corporation
Gary Eppinger Global CISO & CPO, Carnival Corporation
Nicole Ford VP and CISO, Carrier
Meredith Harper VP & CISO, Eli Lilly and Company
Oscar Williams Host & Director of Sales, VerSprite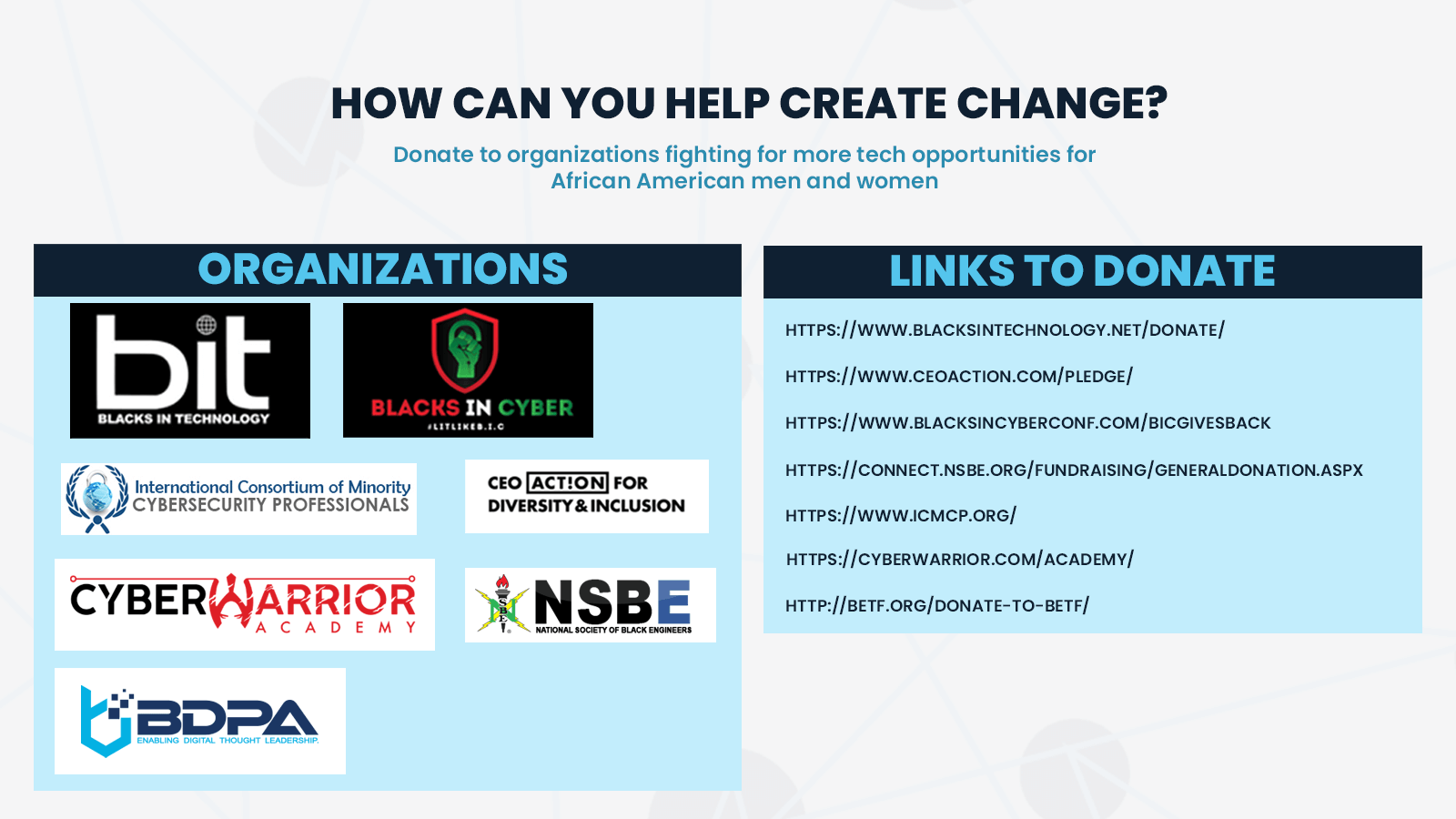 Links to Donate:
Blacks in Technology: https://www.blacksintechnology.net/donate/
CEO Action for Diversity and Inclusion: https://www.ceoaction.com/pledge/
Blacks in Cyber: https://www.blacksincyberconf.com/bicgivesback
National Society of Black Engineers: https://connect.nsbe.org/fundraising/generaldonation.aspx
International Consortium of Minority Cybersecurity Professionals: https://www.icmcp.org/
Cyber Warrior Academy: https://cyberwarrior.com/academy/
BDPA: http://betf.org/donate-to-betf/
Subscribe for Our Updates
Please enter your email address and receive the latest updates.