Cloud Security Services
Our Custom Tools and Reporting Checks are Applied Continuously
VerSprite

Builds Managed Service Models That Focus on Cloud Security
Obtain Real-Time Performance Insight into Your Organizations Security Posture
Unfortunately, the fast pace of Cloud (IaaS|PaaS|SaaS) adoption has not been met with an equally earnest push for security in the Cloud by many companies. Many organizations are quickly finding an array of security flaws in their Cloud deployments – from rogue virtual machines to simply insecure Cloud components.
VerSprite specializes in building managed service models that focus on Cloud security. Our custom tools and reporting checks are applied continuously, allowing organizations to obtain real-time insight and regular updates when deltas occur in terms of both performance and security configuration.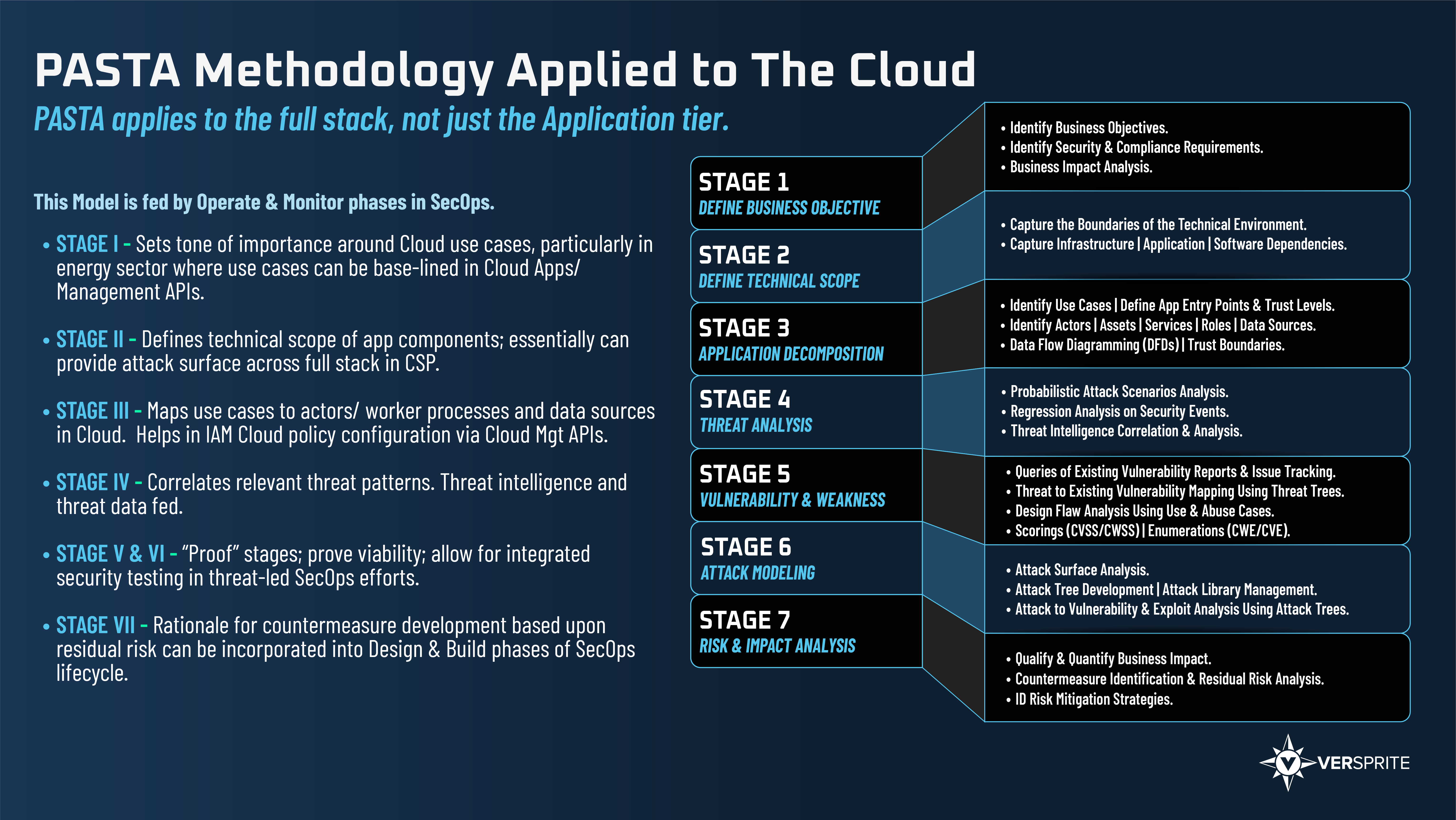 Cloud Security Audits
As part of our standard cloud audit, we run hundreds of checks against all your Cloud infrastructure (AWS, Azure, etc.), and provide an integrated control audit of security gaps alongside prioritized recommendations – all while factoring in your organization's priorities and risk appetite.
Our security audits can be provided as a one-time audit, from which you and your DevOps team can build from, or via integrated, recurring scanning (up to daily) as part of our Cloud Security Monitoring annual service contract. We will notify you of any new threats based on a customized escalation workflow that we design in partnership with your business. VerSprite's SecOps group also offers a reactive Cloud security monitoring service that ramps up the checks and monitoring to happen in real-time.
We offer these services as SaaS by default, but for an extra fee we can build these capabilities for you in your own Cloud accounts for use by your own security team.
Identity, Entitlement, and Access Management
The Cloud exacerbates the importance of good identity, entitlement, and overall access management. As a result, our team is one of the only professional service firms that prefaces these control functions with a threat model led approach to define trust boundaries across cloud components. Trust boundaries help depict where more robust authentication measures are needed. With this information, our team can help you design where, how, and what type of authentication measures are needed. Our review and consulting assists development teams wishing to have a third party evaluate the security of API calls within and outside a given virtual cloud environment.
Our SecOps team has strong experience in evaluating Cloud environments for accounts and associated privileges. We also help clients design secure authentication measures that employ SAML, OpenID, Radius, Active Directory Federated Services (ADFS), integrated Cloud IAM features, certificate based authentication measures and more; all aimed at ensuring that credential/token leakage does not occur to thwart access management objectives.
Related to certificates, management is key (pun intended). Secure design is critical when rolling out and administering a private key infrastructure in the Cloud. Applying good PKI hygiene for issuance, revocation, expiration, and protection of keys is critical. VerSprite begins with a solid design expertise and helps clients implement a PKI solution in the Cloud that helps protect hosted applications and systems in the environment.
As an independent professional service group, the SecOps team at VerSprite can advise clients in this area beginning with secure design and followed by effective technology use. Whether its leveraging AWS KMS or Azure's Key Vault, or even applying third party solutions that integrate well into virtualized Cloud environments, rely on our team's expertise to effectively implement Cloud PKI and Authentication solutions for your product or application.
Come discover how IoT product companies, healthcare product manufacturers, FinTech companies and more are leveraging our team's talent and expertise to review technical access control policies, PKI deployments and implement procedures for proper Cloud entitlement reviews.
Virtualization & Application Security
Virtualization and application security in the Cloud begins with secure code and configuration management. We find that many organizations are not securing their repositories, thereby exposing information related to their cloud environments, such as user accounts, keys, filepaths, 3rd party library references, internal environment references and even passwords. VerSprite doesn't simply do these examinations on a given point in time but we build continuous monitoring managed services around virtualization and application security. Regardless on how your DevOps team(s) expand or contract and how processes are followed or broken, we can provide consistent security monitoring to evaluate persistence in hardening configurations for virtualized platforms and applications.
We focus on solving unique problems for clients plagued with limited resources or costly 3rd party tools that under-deliver.