VerSprite Cybersecurity Consulting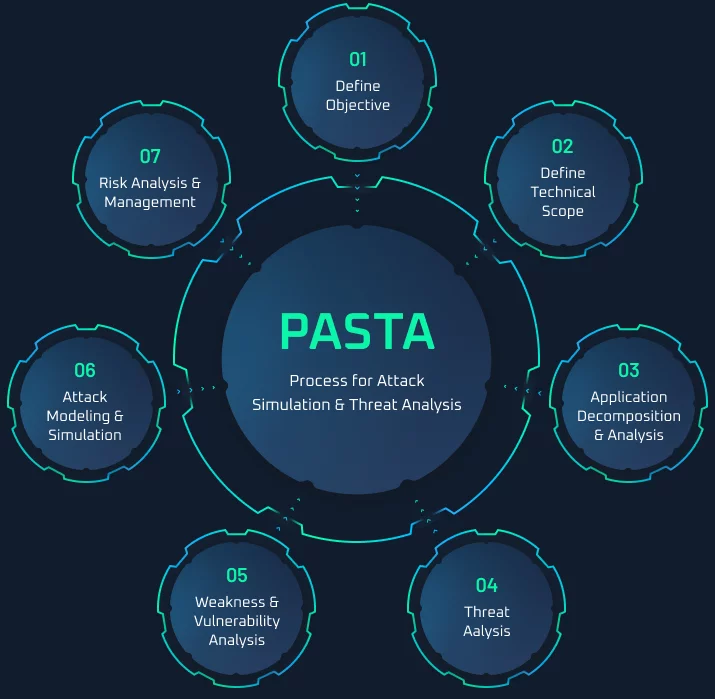 7 Stages of Risk-Based PASTA Threat Modeling:

Process for Attack Simulation and Threat Analysis
VerSprite aligns threat modeling with your strategic business objectives and the process centers around cyber threat mitigation as a business problem. Our risk-based threat modeling process incorporates business impact analysis as an integral part of security and expands cybersecurity responsibilities beyond the IT department. Download Ebook →
We serve our clients via niche security engagements.
VerSprite's cybersecurity experts are passionate about helping our clients accomplish both their security and business objectives. We developed a risk-based PASTA threat modeling methodology aimed at applying security countermeasures that are commensurate to the possible impact that could be sustained from defined threat models, vulnerabilities, weaknesses, and attack patterns.
The Process for Attack Simulation and Threat Analysis (PASTA) consists of 7 stages for simulating cyber attacks and analyzing threats to the organization and application in scope. Learn more about our risk-based threat modeling process for mitigating cybercrime risks by looking at cyber threat mitigation as a business problem. Learn more →
VerSprite Security Platforms
Built Upon Our Consulting Services & Methodology: