What is a Virtual Security Operations Center (vSOC) and What are its Benefits?
A Look into the Factors Enterprises Consider when Assessing a vSOC Solution to Monitor Their Business' Digital Security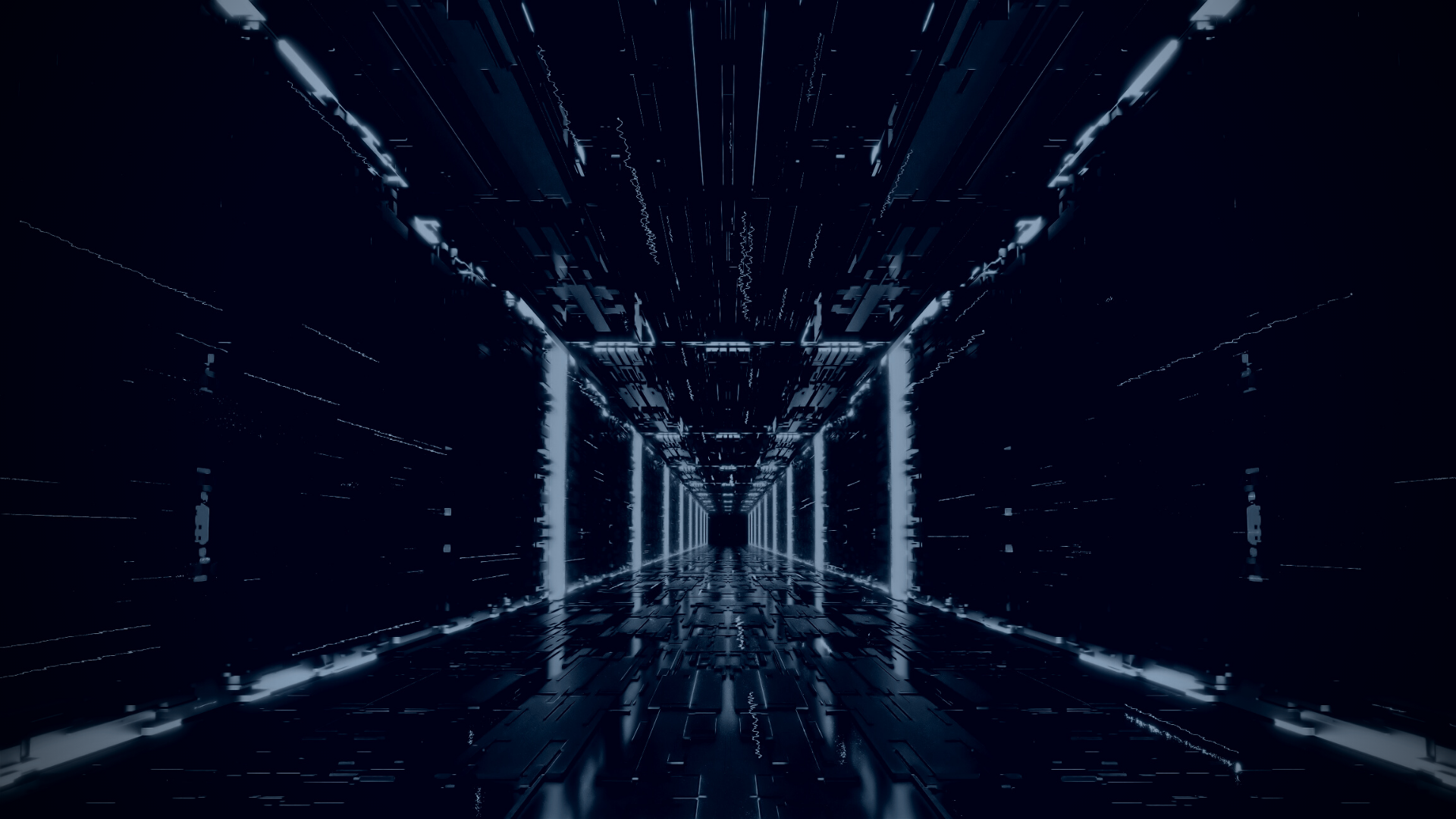 For a business to manage its digital security efficiently, effectively, and in a financially sound manner, it must determine its approach to a synchronous management style. A business can choose to have an in-house team, engage a Virtual Security Operations Center (vSOC) provider, or team with a security partner to take a blended approach to review, detect, and respond to the ongoing litany of threats to its digital network.
In this article, VerSprite's security analysts will outline the factors most enterprises consider when assessing solutions to monitor their digital security environment. These factors include finding the right expertise, securing the proper tools, and customizing them to capture the entirety of their environment, costs, scalability, and practicality.
What is a Virtual Security Operations Center (vSOC)?
A vSOC is an outsourced, comprehensive data monitoring solution where security analysts continuously survey an enterprise's digital network, detect nefarious activity, and respond to emerging threats. Many businesses engage a vSOC to gain around-the-clock monitoring, expert event handling, and realize cost savings over in-house staffing. Having a Security Operations Center (SOC) is vital in today's digital landscape not only to meet regulatory compliance with entities like the Heath Insurance Portability and Accountability Act (HIPAA) and the Payment Card Industry (PCI), but to vigilantly surveil a business' security posture in its perpetual motions of storing, receiving and transmitting its data.
What are the Benefits of Hiring a Virtual Security Operations Center?
Mid-sized, large, and enterprise-level organizations comprise the lion's share of businesses that engage a vSOC to meet their security monitoring needs. Potential threats target networks with a high frequency within organizations that are well known, on the rise, or that employ people across the nation or intercontinental. Recognizing their precarious position, they often choose to strengthen their security monitoring beyond minimum compliance measures by either building a secure internal operations center or outsourcing services with a vSOC.
There are many factors to consider when choosing whether to build an in-house SOC or engage an outsourced vSOC service—and there are several reasons why outsourcing a SOC or a portion of its process has become a more commonplace business practice.
vSOCs Allow Companies to Tap into a Wider Range of Security Expertise and Tools
Building and managing a SOC differs significantly from in-house IT and critical operations. Deploying an in-house SOC requires dedicated personnel who have experience in Security Information and Event Management (SIEM) tools. Deploying an in-house SOC requires dedicated personnel who have experience in Security Information and Event Management (SIEM), Endpoint Detection and Response (EDR), and other security solution tools.
In-house analysts may not have the knowledge nor manpower to be able to monitor the entire toolset, causing company waste and missed threats. vSOC analysts are trained in detection and response and can monitor a company's arsenal of tools.
SOC Monitoring and Response Training in SIEM
Networks regularly have an ongoing stream of hundreds and even thousands of potential threats infiltrating their environment each month, which is why 24/7 monitoring and rapid response times are critical. It is essential that technical monitors have the knowledge and skillset to sort and assign a priority level to each alert and respond quickly and confidently if a system experiences a critical breach. Even more essential is engaging professionals who can pick up on trending concerns or a composite of small issues that may be part of a larger, forthcoming threat event.
Setup and Familiarity with SOC Tools
The most significant deterrents to forming in-house SOCs during the start-up phase include selecting the proper SOC tools to monitor an enterprise's digital environment, getting those tools to work in tandem with their environment, and covering all threat vectors and endpoints in the monitoring process.
Companies often consult with VerSprite for vSOC services after investing time and money into tools that leave their new team ill-equipped and unable to assess infiltrations and respond swiftly and accordingly when warranted.
Companies May Also Choose A Hybrid SOC and Virtual SOC Approach
In these ad hoc SOC deployment scenarios, exclusively moving over to a virtual security operations center is not the only option. Another solution VerSprite offers is pairing its vSOC security analysts with a business' in-house team. VerSprite helps onsite teams apply security operations center best practices and modify their existing rulesets to better fit their digital environment. This blended approach utilizes many of the business' existing tools and resources, coupled with VerSprite's expertise. Both solutions can enhance a company's security posture and conserve money over internally built and managed SOCs.
Virtual SOCs Cost Up to 75% Less than In-House Options
Larger corporations can spend upward of $1-2 million on security operations annually. Outsourcing is a solution that allows companies to saving approximately 50% to 75% the amount of having an in-house SOC. Businesses that elect to outsource monitoring to vSOCs save by allaying startup costs such as procuring the proper tools, reducing the time it takes to become operational, and eliminating ongoing management expenditures. Additionally, locking in reliable vSOC operations can prevent reputational harm, associated legal fees, and business disruption that can occur when a threat slips through a business' environment undetected and unleashes its damage.
Experience in SOC's Architecture and Framework
Assembling a team of professionals with a mastery of SOCs architecture and framework is not without its challenges. With vSOC, corporations gain an instantaneous boots-on-the-ground team of security analysts specially trained in customizing incident tools to a business' environment and carefully monitoring the evolving data landscape. From day one, vSOC security analysts are skilled at upstart procedures, customizing the SOC's framework to the business, deep detection, and assessments, prioritizing risks, de-escalating false positives, and rendering the appropriate responses to security events. Most importantly, a carefully orchestrated vSOC environment allows security analysts to take a birds-eye view of widely scattered endpoints and connect the dots on seemingly innocuous alerts across the organization that may reveal a problem when looked at collectively. Additionally, vSOC teams have a wide range of experience and can quickly leverage additional internal resources to evaluate and collect digital forensics to aid in investigative matters for malicious infiltrations.
VerSprite's Virtual Security Operations Center Provides Real-Time Security and Reporting
Virtual SOC analysts have the advantage of working in multiple business' data environments and can pull from that knowledge to identify trends, develop risk predictors, and triage potential threats with swift and experienced decision-making. vSOC is one of VerSprite's most requested managed security services. VerSprite's security analysts cover an array of environments, which helps them identify emerging trends and stay razor sharp. It's essential to have a mastery of existing requirements, industry compliance, and regulations—but more importantly, to know how to fill gaps that may exist where regulatory standards touch but do not adequately protect an enterprise's live data environment.
VerSprite's security analysts are always available with real-time reporting or to provide monthly snapshots of an enterprise's entire security landscape. Although a vSOC is operationally offsite, the information surrounding the state of a business' security posture is always available for a corporation's review.
Virtual SOC Monitoring Provide 24/7 Protection That Traditional SOCs Do Not
A vSOC provides something most corporations have a difficult time maintaining—the constant availability of certified cybersecurity professionals. Without 24/7 vigilance, that protection only goes as far as the business hours an onsite SOC is staffed and monitored. This also lends to reliability; businesses needn't be concerned with a lag in staffing when one employee leaves and another is onboarded. This transition time can leave the company exposed as the SOC is manned by employees who may not be equipped with the proper skillsets to ferret out the real security risks in a sea of system alerts.
Are Virtual Security Operations Centers Only for Larger Enterprises?
Virtual SOCs are not just for large enterprises. Many mid-size businesses do not have the security budget nor do they need to dedicate round-the-clock resources to an onsite SOC solution. In these cases, outsourcing the security operations center effectively pools costs with other businesses that use the vSOC. It is easy to scale up in seasons of growth or scale back when needed. Using a larger, more universally spread team affords businesses the benefits of that team's birds-eye view on the evolving issues that global security operations centers face each day.
Virtual SOCs Can Scale Quickly to Keep Businesses Secure
A prime example of why it is important to scale a SOC quickly is what occurred during the onset of the worldwide COVID-19 pandemic. Quarantine restrictions forced businesses everywhere to quickly move operations to remote means and find ways that allowed them to continue business while abiding by quarantine restrictions. Office computers went home, personal computers became work computers, and for many companies, securing their changing Wi-Fi gateways and computing endpoints was simply an afterthought.
Changing the workforce's dynamics so quickly and drastically left gaping holes in standard security procedures. COVID-19 ushered hundreds of thousands of employees into a makeshift home office without learning how to secure their home networks while conducting company business. Workers shifted to online conference calls discussing proprietary and sensitive information—many from non-secured lines. VerSprite was able to help its vSOC clients quickly reestablish defenses by scaling operations, securing new endpoints, and dispersing critical information needed to shore up their security posture in a rapidly evolving situation.
An Important Distinction – Offensive Versus Defensive Security Solutions
A vSOC is not the same service that a company would hire for a security role. Evaluating, testing, and securing an environment is quite different than monitoring it. As a full-service data security provider, VerSprite often coordinates these services, but no managed security operations center alone works offensively to prevent security risks. The purpose of any SOC is to monitor the data environment for changes, evaluate and prioritize those changes, and respond to threats swiftly and accordingly. SOC monitoring alone acts as a defensive security approach.
VerSprite has blue teams who act to monitor its cybersecurity operations centers defensively and maintain networks against security risks and threats. The security landscape changes through the stages of early detection before a crack in defenses grows into a chasm and irreparably harms a corporation. VerSprite's red teams conduct offense by attempting to hack or infiltrate client-organizations—otherwise known as penetration testing or ethical hacking—to identify and remediate their security vulnerabilities. In the middle is a purple team with a holistic view of the red and blue teams and who collaborates about findings in both areas, strengthening the red and blue teams' best practices as a result.
Pre-packaged SOC Solutions Sound Enticing
The bid for vSOC business is a competitive atmosphere in the world of security. Multi-billion-dollar corporations offer pre-packaged SOC solutions that looks enticing on the surface. Still, the customer is often left wondering how to customize it and effectively blanket its entire security structure to ensure it is relevant in their environment. Off-the-shelf SOC solutions may be ideal in a situation where the organization needs to checkmark its compliance boxes, but it often does not provide the customized security operations center framework that businesses need to monitor the entirety of their fluctuating data operations.
Collaborating with a SOC Security Company
Given the limitations of pre-packaged SOCs and the resource constraints that many corporations experience when trying to build and maintain an in-house SOC, a virtual SOC is the security industry's efficient, effective, and cost-effective solution to monitoring mid to large enterprises' digital landscapes. VerSprite helps organizations establish a comprehensive approach to vSOC services that will deliver 24/7 expert monitoring and event handling, operational cost savings, quick and secure scaling when needed, and a reduction of major business disruptions.
VerSprite's Threat & Vulnerability Management (TVM) team provides 24/7 enterprise security monitoring using cloud-based architecture. VerSprite's cloud-based architecture allows a completely remote team to deliver the same experience of having an in-house SOC. This virtual approach allows for flexibility, minimal setup, and maximum scalability. From file integrity monitoring to security incident event monitoring, we have an evolved security program that will prove more efficient for your organization. Contact VerSprite →
View our evolved security solutions for 24/7 Enterprise monitoring, including vSOC and hybrid security options.